Domaine Gilles Lesimple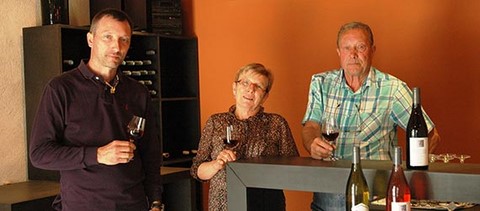 Gilles Lesimple is the fourth generation from a family of winegrowers. Based in the well-known village of Chavignol (a commune in Sancerre), he is a winegrower since 1997. After a training in a stellar American winery, he took over the family domain, where he farms 10 hectares, of which 85% are Sauvignon Blanc. After several years working with local wine retailers, he decided to start bottling his own wine.

Soils and Farming Practices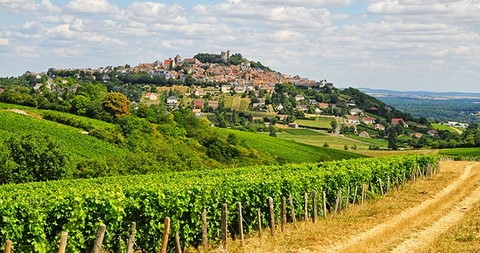 Some plots are left with grass between the rows to help prevent erosion, but also to give the vines some competition, which helps improve the quality of the grapes. His land is situated in the communes of Sancerre, Verdigny, Saint Satur, and Sury en Vaux for his Sauvignon, and he also has some Pinot in the first three. Well located, facing South and South West, they are planted on three principal types of terroir (which is an advantage for the Domaine):
40% on Caillottes (Limestone) in Sancerre
40% on The Marnes from the Kimeridgian. The 'White Earth' is to be found more on the western side of Sancerre
20% on Flint – Silex. Is formations run along the Loire, and culminate in the tops of the hills on the Eastern side of the appellation).
About Sancerre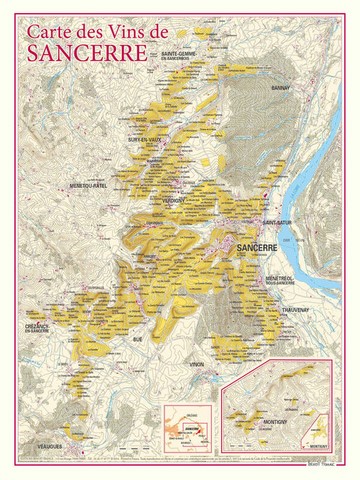 East of Bourges, the Sancerre appellation is located along the left bank of the Loire River, stretching across 3,000 hectares (7,413 acres). This appellation extends over the villages of Bannay, Bué, Crézancy, Menetou-Ratel, Ménétréol, Montigny, St-Satur, Ste-Gemme, Sancerre, Sury-en-vaux, Thauvenay, Veaugues, Verdigy and Vinon.
Three types of soils are characteristic of the Sancerre region:

· Clay and limestone white soils, (terres blanches) situated on the hills of the most western part of Sancerrois
· Pebbly soils, known as caillottes
· Siliceous-clayey soils found in the hills east of the vineyard
More information in English on the
website
dedicated to the wines from Centre-Loire
How I started to work with Gilles Lesimple
I met with Gilles Lesimple through a common acquaintance, Arnaud Bourgeois. Both Gilles and Arnaud were friend since back at school in Chavignol. Gilles wanted to export his wines so Arnaud put me in touch with him.I visited his winery, we talked, we tasted the wines. I liked the wines and I liked the man so we started working together.